MOXE FOR PAYERS
Empowering Smarter Data Exchange
Better, faster clinical data — at a lower cost — to drive high quality, affordable healthcare.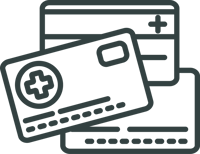 Imagine not having to wait for accurate, complete clinical data. Moxe makes it easy for payers to access timely, comprehensive clinical data formatted for your business needs, including risk adjustment and quality improvement.
We also operationalize your insights, delivering actionable information to providers directly within their clinical workflow (the EHR) at the point of care.
Moxe saves payers time, money, and headaches so you can focus on what matters: ensuring your members get the care they need, when they need it.
It's not just about saving money. Automating chart retrieval makes us money by helping to close care gaps and get those risk adjusted conditions documented appropriately. That is how CMS reimburses us.
- Large National Payer